As a mixed media/paper artist, I truly get the opportunity to work with the best products, companies, and stores in the industry. I have been designing and teaching in the industry since 2007 and enjoy inspiring others.

If you would like to schedule a workshop at your store or event, please contact me at 541-531-9069 or email [email protected].
COMPANY POSITIONS

A Vintage Girl. | Brand/Designer, Owner
November 2012 to present
Scrap n' Art Magazine | www.scrapnart.com
Editorial Director
April 2008 to present
Association For Creative Industries | Contributing Columnist: Color & Textiles
CHA Trends Report | VIP Creator
June 2013 to present
CURRENT DESIGN TEAMS

Canvas Corp Brands | 7Gypsies | Tattered Angels
January 2013 to present

Etchall | ww.etchall.com
November 2017 to present
Lisa Kettell Designs

www.lisaketteldesigns.com

BRAND AMBASSADOR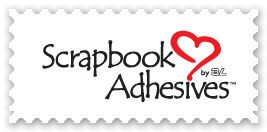 Scrapbook Adhesives by 3L | www.scrapbookadhesives.com
2014-2015 Design Team
2013-15 Scrap n' Art Sponsor
2018 Official Brand Ambassador/ Workshop Sponsor




Fiskars | www.fiskars.com
2019 Brand Ambassador
Workshop Sponsor

DecoArt | www.DecoArt.com
Helping Artist Program
Blogger Outreach Network
September 2014 to present


CRAFT INDUSTRY PRODUCT DESIGN & DEVELOPMENT
A Vintage Girl Brand Products
Vintage Inspired Chipboard and Canvas Collections
www.AVintageGirlShop.com
EDUCATION
Ranger Industries | www.rangerink.com
Certified Ranger Educator
April 2011

Graphic45 | www.g45papers.com
Endorsed Educator
February 2009 to present
May Arts Ribbon | www.MayArts.com
Endorsed Educator
February 2010 to present

Copic Markers Intl | www.copicmarkers.com
Certified Educator
October 2009 to present

Canvas Corp Brands: Canvas Corp Home Brands. Tattered Angels, 7 Gypsies
Endorsed Educator since 2010

CONTRIBUTING DESIGN/COMMISSION WORK

FaveCrafts | Prime Publishing LLC
Contributor
Polyform Sculpey
January 2019. Commission 24" dress form using Sculpey clay for a booth display for PaperWorld in Frankfurt, Germany.
Scrapbooking Fairies | Canada
Custom 24" dress form created for store display.

Blumenthal Lansing Buttons | www.BlumenthalLansing.com
August 2011 to present

Practical Publishing- Australia | www.PracticalPublishing.com.au
March 2012 to present
Creating Keepsakes Magazine | www.CreatingKeepsakes.com
Multiple Issues

Scrapbooking & Beyond Magazine | www.AllAmericanCrafts.com
Multiple Issues
PREVIOUS POSITIONS
FabScraps | www.Fabscraps.com
February 2018 to 2019 Design Team member. One year contract
Bad Girls Couture | www.badgirlscouture.com
2017-18 Design Team Member. One year contract.
Scrapbook/Mixed Media Monthly Kit
Indigoblu | www.Indigoblu.com
Design Team Member / Brand Ambassador
August 2015 to 2018
ICE Resin | www.iceresin.com
January 2014. Design Team Member. One year contract.
Spellbinders Paper Arts | www.spellbinderspaperarts.com
Spellblogger
August 2012 to March 2014

May Arts Ribbon | www.MayArts.com
Royal Ribbonista
June 2011 to January 2014

Craft Warehouse | www.CraftWarehouse.com
June 2012 to June 2013
Basically Bare, LLC | www.basicallybare.com
Director of Marketing / Product Development
February 2011 to August 2012
Vintage Street Market | www.VintageStreetMarket.com
Design Team Member
November 2010 to present

Scrapbook Adhesives | www.scrapbook-adhesives.com
Design Team Member
March 2011 to March 2012

Imaginarium Designs | www.imaginariumdesigns.com.au
Design Team Member
January 2011 to January 2012

Graphic45, LLC | www.g45papers.com
Design Team Member
March 2008 to November 2010

Blog Coordinator
March 2008 to November 2010

Tattered Angels | www.mytatteredangels.com
Certified Educator
December 2009 to December 2010

PUBLICATIONS

Passion for Polymer
January 2019 2 page article, full 8.5 x 11 page and back cover
Full size Dress made for Manneqart competition in Maryland.
Creating Keepsakes
November 2012 - Toddler Scrapbooking
September 2011 - Budget Friendly & Scrapbooking
May 2011 - Creative Spaces Edition
March 2011 - Halloween
Cloth, Paper, Scissors
Featured Full-Size Dress Form for CHA Chicago
Scrapbooking & Beyond
Spring 2013 - Dimensional Layout
Winter 2012 - Altered Angel
Spring 2012 - Dress Form
Winter 2010 - Multiple Projects
Create & Decorate
February 2011 - Vintage Box
Scott Publications
October 2011 - Just Steampunk volume 1
October 2012 - Just Steampunk volume 2
October 2016 - Just Steampunk volume 5
November 29017- Just Steampunk volume 8
February 2018- Just Mixed Media
October 2018- Just Mixed Media
August 2018- Just Steampunk volume 9
Practical Publishing- Australia
March 2012 - Scrapbooking Ideas
March 2013 - Dress Forms ( 3 Projects)

Stampington & Company
August 2010 Somerset Home - Altered Mannequin
December 2010 Somerset Gallery - Altered Mannequins
June 2013 Somerset Gallery Mixed Media Canvas